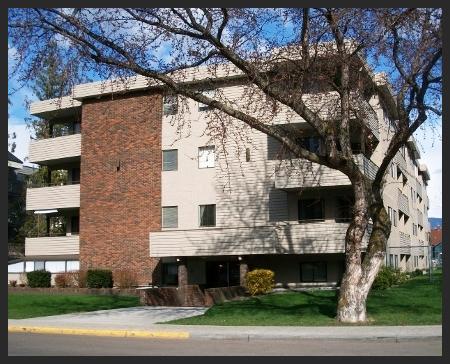 Evangel Senior Apartments
1439 Bertram Street, Kelowna, BC V1Y 2G3
Off-Site Admin Office: (250) 762-6225
Fax: 1 (778) 381-7378
Evangel Senior Apartments
Opened in 1975
Affordable housing for senior adults 55+
43 one-bedroom units
600-650 sq ft (approx)
Living room, dining room, galley kitchen, washroom, 1-bedroom, in-suite storage
$767/month
Shared laundry facilities included (no charge)
Water & electricity included
Common Activity Room
Limited outdoor parking ($25/month) - 10 spaces.
Waiting list. Tenants are selected from the Wait-List. Join the Wait-List by submitting an application form.
NO SMOKING - NO PETS - NO BARBEQUES
Specific subsidies are NOT available. Residents may qualify for BC SAFER depending upon income.