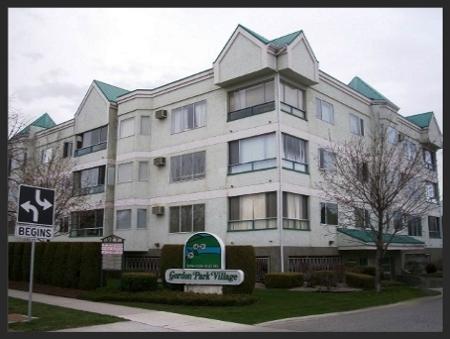 Park Housing Society
1319 KLO Road, Kelowna, BC V1W 3N8
Off-Site Admin Office: (250) 762-6225
Fax: 1 (778) 381-7378
Building 3 of the Gordon Park Village complex
Opened in 1992
For senior adults 55 plus.
36 units:

24 units privately owned at below market prices (Life Lease)
12 rental units
27 of 36 are 2-bedroom units - LR, DR, kitchen, two bathrooms, in-suite laundry, in-suite storage, deck (most glassed-in)
9 are one bedroom units - LR, DR, galley kitchen, one bathroom, in-suite laundry, deck (most glassed-in)

Monthly maintenance fees range from $275 - $350 (approx) which includes utilities.
Parking: outdoor is free. Shared double garage or secure parkade at $22/month as available.
Lovely on-site dining room (accommodates 100+ people). Onsite Chef prepares nutritious & appetizing evening meals Monday thru Friday. The Meal Program is MANDATORY ($250/month).
NO SMOKING - NO PETS - NO BARBEQUES
Waiting list. Tenants are selected from the Wait-List. Join the Wait-List by submitting an application form.
Specific subsidies are NOT available. Residents may qualify for BC SAFER depending upon income.